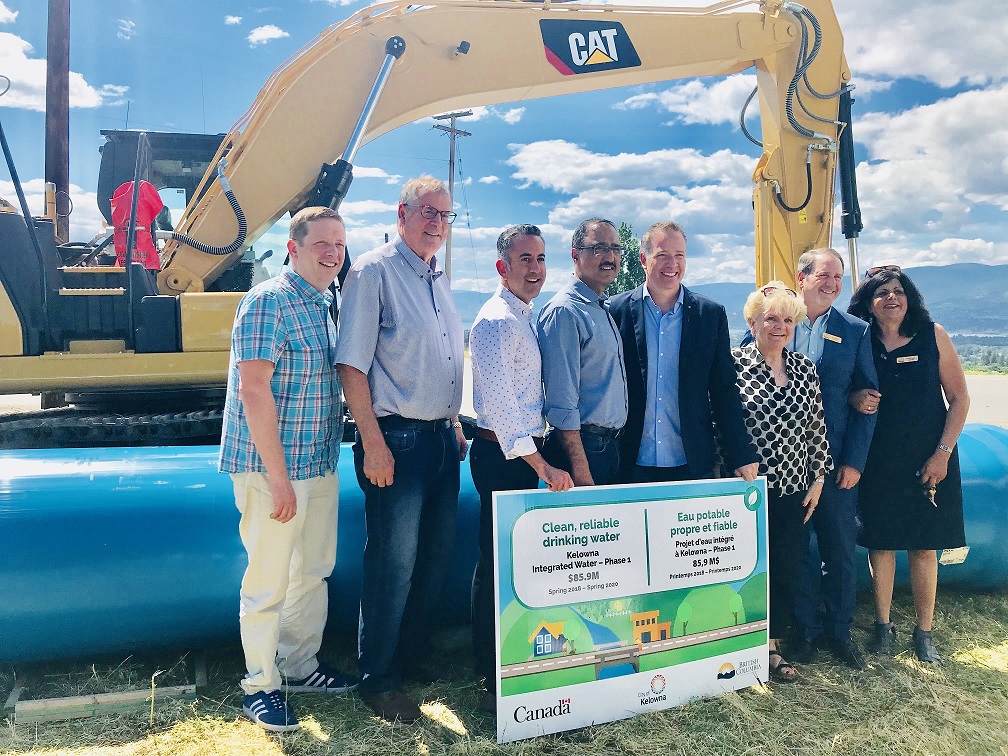 Work getting under way to improve water services for Kelowna residents. The budget is a whopping $85.9 million dollars.
Kelowna, British Columbia, July 11, 2018—The governments of Canada and British Columbia recognize how important investing in modern reliable water services is to building healthy sustainable communities.
The Honourable Amarjeet Sohi, Minister of Infrastructure and Communities, and Colin Basran, Mayor of Kelowna, today attended the ground-breaking of Phase 1 of the Kelowna Integrated Water Project. Member of Parliament for Kelowna‒Lake Country, Stephen Fuhr, also participated in the event.
Phase 1 is a multi-year project that involves separating agricultural and domestic systems in Southeast Kelowna and providing a sustainable water supply for agriculture in South Mission. The federal government is providing $26,450,000 and the provincial government is providing $17,457,000 for the project through the Clean Water and Wastewater Fund. The City of Kelowna is providing $19,100,000.
This work will improve the City's core south-end water infrastructure with upgrades to its two main pumping stations, increased reservoir capacity and the installation of a larger diameter transmission main. A new separated water distribution system will also be created to provide South East Kelowna Irrigation District residents with year-round clean water and improve storage capacity.
Once complete, the project will provide cleaner drinking water to almost 2,000 households in Southeast Kelowna and bring the City into early compliance with Interior Heath's 2025 clean drinking water mandate.